DPL LED CURING SYSTEM

- Slim, Strong,Smart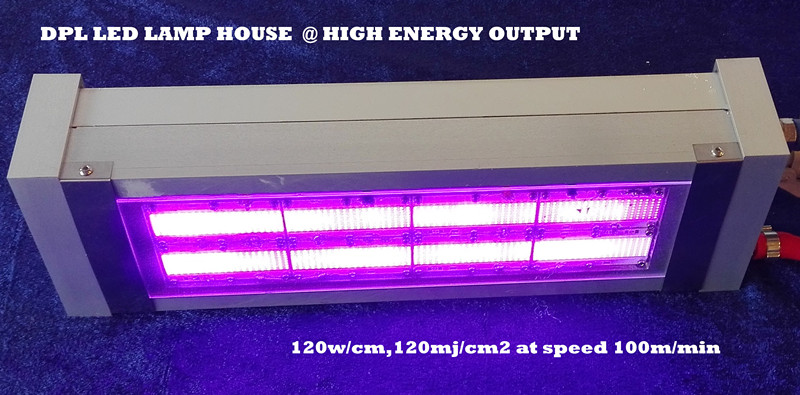 DPL LED curing system is base on the latest LED curing technology, which combine with a high effective and smart construction ensure a stable and perfect curing quality for different types of coating, printing, bonding application.
DPL LED curing system series is build up with length from 112mm to 2240mm. We also provide customer design service.
FEATURE :
High UV curing energy output:
with our special construction of LED Chips, DPL LED curing system can reach 120w/cm,
output energy more than 120mj/cm2, Peak energy more than 2600mw/cm2.
Long lifetime:
with high effective water chill construction, DPL LED curing system can reach more than
20.000 hours by 100% Radiation.
Suitable for LED or mercury UV ink:
DPL LED curing system provide high Joule energy (DOSIS ENERGY) with wave length from 365-395nm.
"Plus & Play" smart system:
DPL LED Curing system is smart system with "plus &play" design, easy to operation and
suitable to install in existing machine.